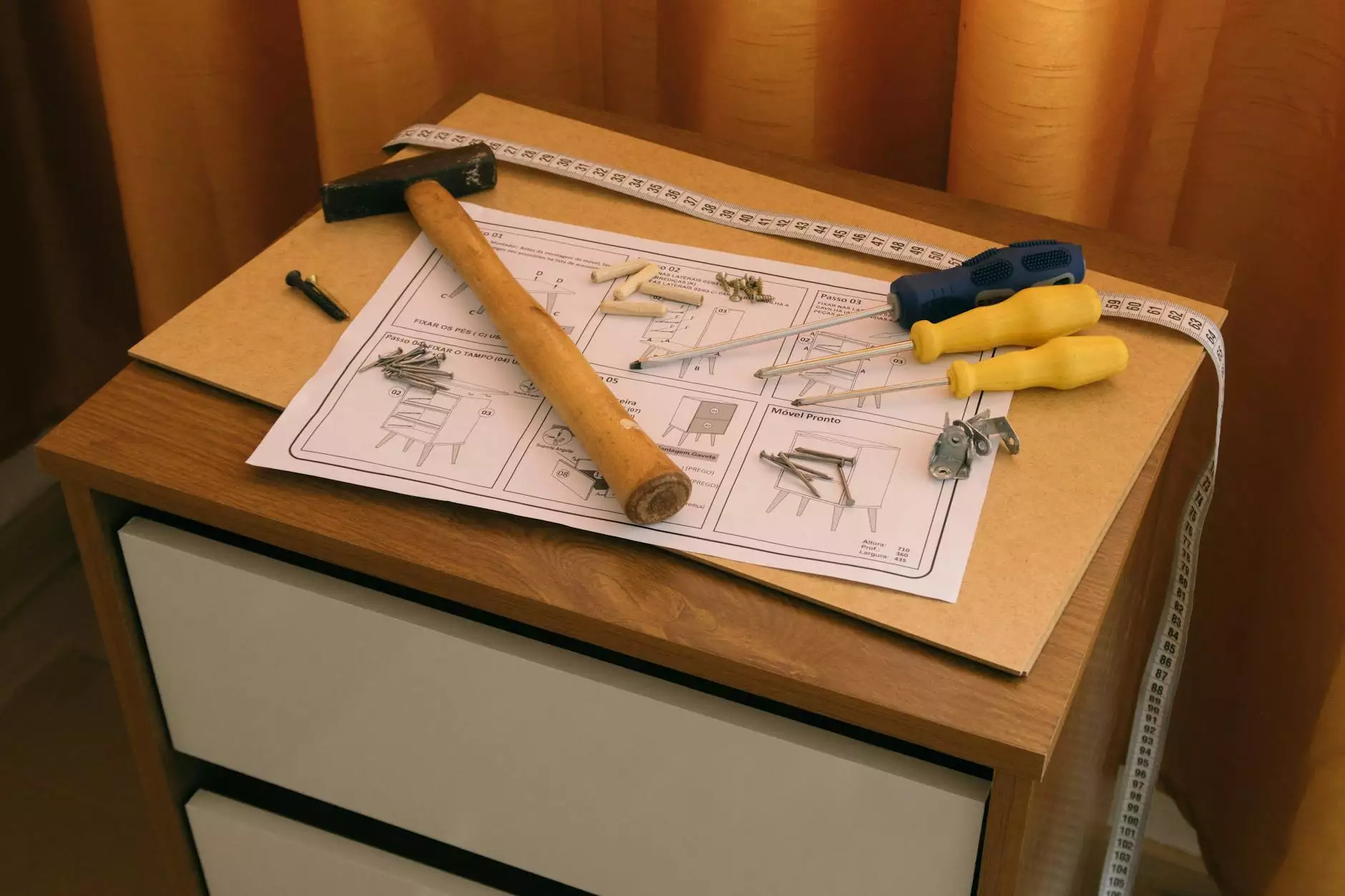 Enhance Your Space with Precision Measure Granite
Welcome to Precision Measure Granite, your trusted partner for top-rated interior finishes services in Aurora, Colorado and the surrounding areas. With years of experience and a team of skilled professionals, we are committed to transforming your space into a masterpiece. Whether you are looking to update your home or enhance your business, our comprehensive interior finishes services will surpass your expectations.
Quality Finishes for Homes and Businesses
At Precision Measure Granite, we understand that every space is unique and requires personalized attention. Our team of experts specializes in providing high-quality finishes that elevate the aesthetics and functionality of your property. From residential to commercial projects, we offer a wide range of services tailored to meet your specific needs.
Residential Interior Finishes Services
For homeowners in Aurora, Colorado, Precision Measure Granite offers a plethora of interior finishes services that will breathe new life into your living space. Our dedicated team will work closely with you to understand your vision and bring it to reality. We provide a variety of services including:
Kitchen Remodeling: Let us transform your kitchen into the heart of your home with custom countertops, backsplashes, and more.
Bathroom Renovations: Upgrade your bathroom with our luxurious finishes, including vanities, showers, and flooring.
Flooring: Enhance the beauty of your home with our wide selection of flooring options, including hardwood, tile, and carpet.
Painting: Our expert painters will help you choose the perfect colors and deliver flawless results throughout your home.
Custom Cabinetry: Maximize your storage space with our custom-built cabinets designed to fit your unique needs.
Commercial Interior Finishes Services
Business owners in Aurora, Colorado can rely on Precision Measure Granite for exceptional interior finishes services that will impress clients and create a professional atmosphere. Our team is experienced in handling commercial projects of all sizes. Our services include:
Office Renovations: Create a productive and stylish workspace with our office renovation solutions, including cabinetry, flooring, and more.
Retail Store Upgrades: Attract customers with eye-catching finishes, modern display cases, and custom fixtures.
Hospitality Venue Enhancements: Elevate the guest experience with our premium finishes for hotels, restaurants, and entertainment venues.
Interior Design Consulting: Our knowledgeable team can provide expert guidance and help you make informed decisions for your interior finishes project.
Your Trusted Partner for Interior Finishes in Aurora, Colorado
When it comes to interior finishes, Precision Measure Granite stands out as the preferred choice in Aurora, Colorado. We pride ourselves on our commitment to excellence, attention to detail, and customer satisfaction. When you choose us, you can expect:
Superior Craftsmanship: Our team of skilled professionals are dedicated to delivering impeccable results that exceed your expectations.
Quality Materials: We source the finest materials for your project, ensuring durability and long-lasting beauty.
Personalized Service: We take the time to understand your unique requirements and deliver tailored solutions.
Attention to Detail: From the initial consultation to the final touches, we pay close attention to every aspect of your project.
Competitive Pricing: We offer transparent pricing and strive to provide outstanding value for your investment.
Customer Satisfaction: Your satisfaction is our top priority. We work tirelessly to ensure you are thrilled with the results.
Contact Precision Measure Granite for a Free Consultation
Ready to transform your space with top-rated interior finishes in Aurora, Colorado? Contact Precision Measure Granite today for a free consultation. Our friendly team will be glad to discuss your project, answer any questions you may have, and provide a customized solution that suits your needs and budget. Don't settle for anything less than perfection. Choose Precision Measure Granite and experience the difference in quality and service.