Atonement Lutheran Church - A Testament of Precision and Craftsmanship
Aug 27, 2018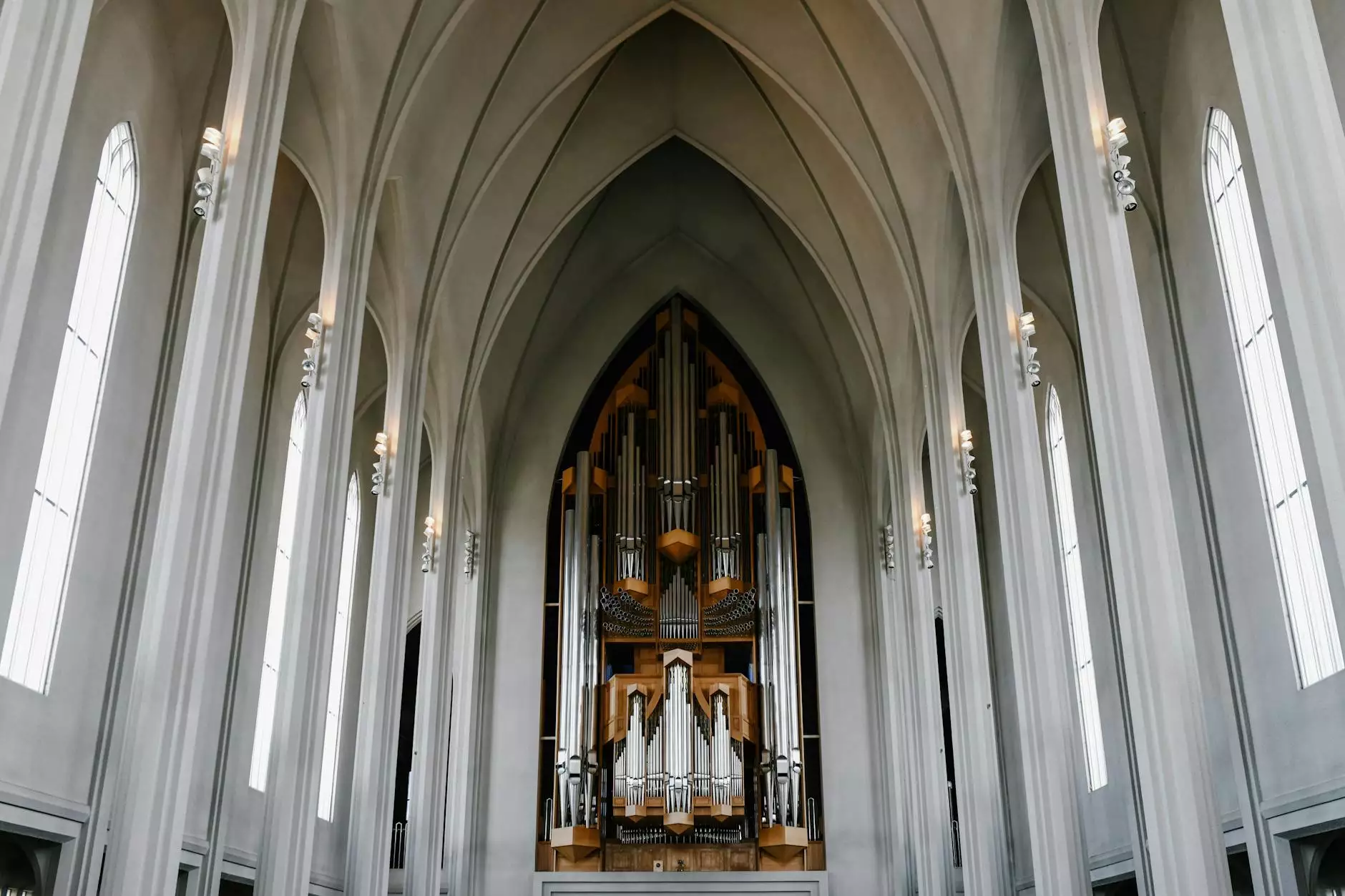 Introduction
Welcome to Precision Measure Granite's ongoing project at Atonement Lutheran Church. As one of our most significant endeavors, we are honored to collaborate with the religious community and contribute to the creation of a sacred space where spiritual journeys can unfold. With our utmost commitment to precision and craftsmanship, we strive to transform visions into reality, embodying the essence of Atonement Lutheran Church.
The Vision
The vision behind Atonement Lutheran Church is to create an awe-inspiring place of worship where individuals can gather, find solace, and celebrate their faith. Precision Measure Granite fully embraces this vision, understanding its impact on the lives of those who will walk through the church's doors. With meticulous attention to detail, we aim to produce an environment that fosters a deep spiritual connection.
The Project
At Precision Measure Granite, we value the significance of every religious space we contribute to. The ongoing project at Atonement Lutheran Church encompasses a wide array of meticulously-planned improvements and renovations. Our highly skilled team of craftsmen, designers, and engineers work closely with the church community to ensure that the spiritual and aesthetic aspirations of the congregation are met.
Sanctuary Enhancements
Creating a sense of serenity, the sanctuary is the heart of the church. Precision Measure Granite has dedicated countless hours to meticulously refine every aspect of this sacred space. From the grand altar to the intricate stained-glass windows, every element is thoughtfully designed to honor the teachings and beliefs of the congregation.
Stunning Decorative Elements
We understand the importance of creating a visually stunning environment that complements the spiritual atmosphere. Our team pays special attention to the selection and placement of decorative elements such as ornate woodwork, elegant chandeliers, and exquisitely detailed murals. Each of these elements contributes to the overall splendor of Atonement Lutheran Church.
Preserving History
Being aware of the historical significance of Atonement Lutheran Church, we take great care in preserving the existing architectural features while incorporating modern enhancements. Our team of conservation specialists ensures that the integrity and heritage of the church remain intact, enabling the congregation to connect with the past while embracing the future.
Quality Craftsmanship
At Precision Measure Granite, we are committed to delivering unparalleled craftsmanship in every detail. We source the finest materials from around the world, carefully evaluating their quality and durability. Our skilled artisans blend traditional techniques with modern innovation, resulting in a harmonious fusion of time-honored artistry and contemporary design.
Conclusion
Precision Measure Granite is honored to be entrusted with the ongoing project at Atonement Lutheran Church. Our unwavering dedication to precision, craftsmanship, and attention to detail ensures that the congregation will have a place of worship that reflects their faith and inspires spiritual growth for generations to come. We invite you to join us on this extraordinary journey as we create a timeless testament of beauty and reverence.