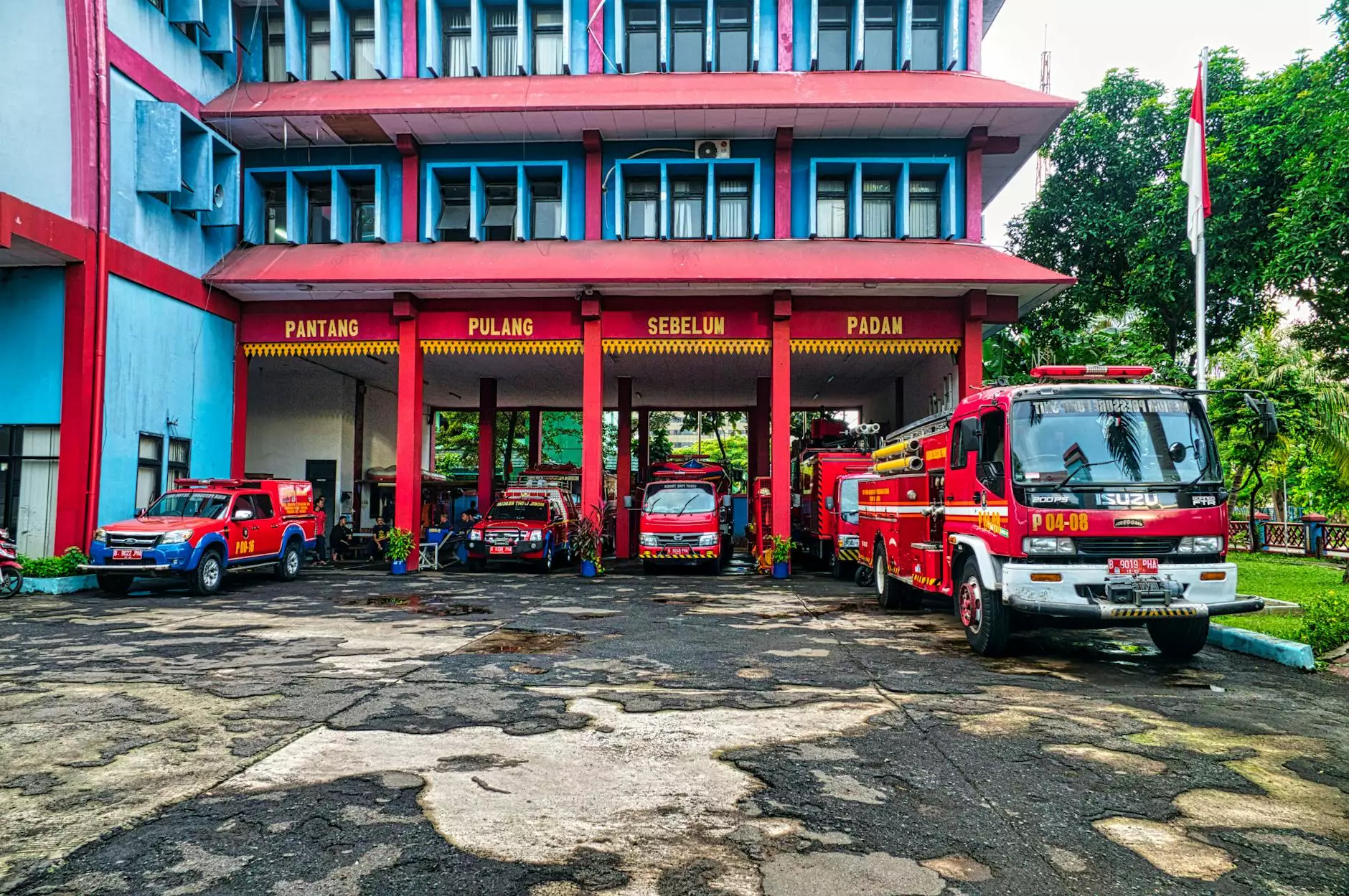 Welcome to the page of West Metro Fire Rescue, #13 located in beautiful Lakewood, Colorado, brought to you by Precision Measure Granite. As a leading construction company specializing in fire station projects, we take immense pride in our collaboration with West Metro Fire Rescue, an organization dedicated to public safety and emergency services.
Project Overview
With decades of experience in the construction industry, Precision Measure Granite was honored to be a part of the development and construction of the West Metro Fire Rescue #13 fire station. This project aimed to create a state-of-the-art facility for the brave firefighters of Lakewood, Colorado, equipped with the latest technology and infrastructure to support their critical operations.
Location and Design
The West Metro Fire Rescue station #13 is ideally situated in the heart of Lakewood, offering an optimal response radius to surrounding neighborhoods. The contemporary design of the fire station seamlessly integrates functionality, aesthetics, and efficient use of space.
Our team at Precision Measure Granite worked closely with West Metro Fire Rescue to ensure the fire station's design aligns with their specific operational needs. The layout of the building allows for quick emergency response, efficient traffic flow, and easy accessibility for both firefighters and vehicles.
Facilities and Amenities
The fire station boasts a range of cutting-edge facilities and essential amenities to support the firefighters in their crucial tasks. Some of the notable features include:
Spacious vehicle storage and maintenance area for fire engines, ladder trucks, and specialized rescue vehicles.
Well-equipped training rooms and simulation areas to enhance the skills and preparedness of the firefighters.
Comfortable and functional living quarters to ensure a positive working and resting environment for the on-duty personnel.
Advanced communication systems to facilitate seamless coordination and quick response during emergencies.
State-of-the-art fitness facilities to support the firefighters' physical well-being.
Sustainability Efforts
At Precision Measure Granite, we prioritize sustainability in all our projects. The West Metro Fire Rescue #13 fire station incorporates various eco-friendly features, including:
Energy-efficient lighting systems to minimize electricity consumption.
Solar energy utilization to reduce the reliance on traditional power sources.
Water-saving fixtures and systems to promote responsible water usage.
Proper waste management infrastructure, including recycling facilities.
Community Impact
The completion of West Metro Fire Rescue, #13 contributes to the overall safety and well-being of Lakewood, Colorado, and its surrounding areas. This fire station provides prompt emergency response and enhances the preparedness and effectiveness of the firefighters in protecting the community.
Our team at Precision Measure Granite took great pride in contributing to the development of this vital facility, and we are thankful for the opportunity to work with West Metro Fire Rescue. Together, we strive to create a safer future for Lakewood and its residents.
Contact Us
If you have any questions or would like to learn more about our construction services, please feel free to contact us at Precision Measure Granite. We are committed to delivering exceptional quality and exceeding your expectations in every project we undertake.
Thank you for visiting the page of West Metro Fire Rescue, #13 Lakewood, Colorado, by Precision Measure Granite. Stay tuned for more information and updates on our latest projects!