Affiliates - Baker Constructors
Jul 13, 2023
Careers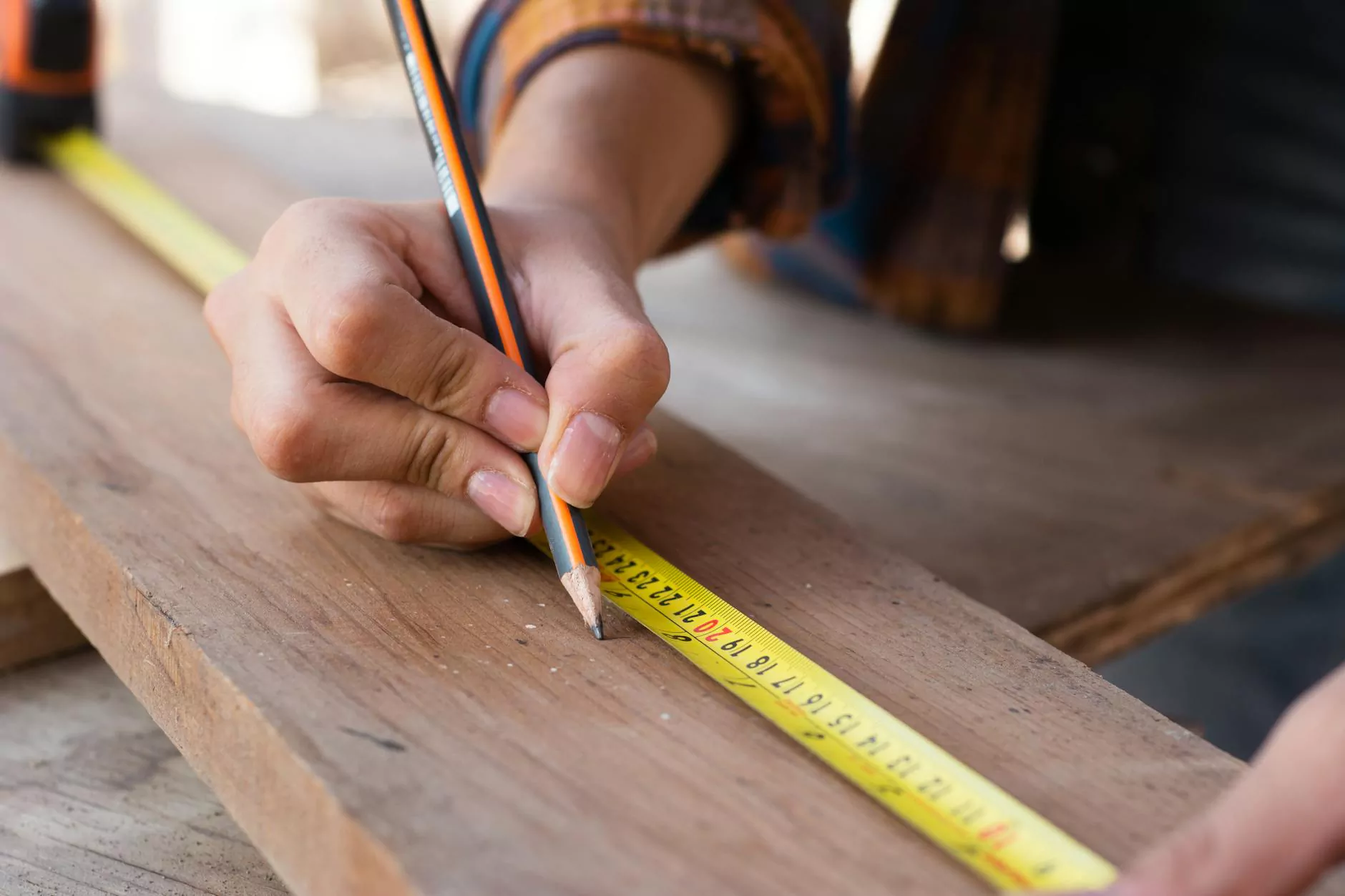 Building a Strong Partnership
Baker Constructors, in collaboration with Precision Measure Granite, has developed a strong network of affiliates in the construction industry. Our affiliates play a crucial role in delivering high-quality projects with precision, efficiency, and superior craftsmanship.
Unrivaled Expertise
At Precision Measure Granite, we pride ourselves on our ability to form strategic alliances with top industry professionals. Together with our affiliates, we bring unrivaled expertise to every construction project we undertake.
1. Construction Materials Affiliates
Our construction materials affiliates provide us with the highest quality granite, ensuring that each project is built to stand the test of time. With their expertise, we are able to source the finest materials, meeting the specifications and design requirements of our clients.
1.1 Granite Suppliers
We have developed long-standing partnerships with renowned granite suppliers who provide us with an extensive range of colors, patterns, and finishes. This allows us to create unique and visually stunning designs that cater to our clients' tastes and preferences.
1.2 Tiling and Flooring Suppliers
In addition to granite, our affiliates offer a wide selection of tiling and flooring materials. From luxurious marble tiles to durable and stylish hardwood flooring, we have access to a diverse range of options that enable us to bring our clients' visions to life.
2. Construction Technology Affiliates
We understand the importance of leveraging modern technology to enhance project efficiency and accuracy. Our construction technology affiliates provide us with state-of-the-art equipment, software, and tools that streamline our construction processes.
2.1 Laser Measurement Equipment Suppliers
Precision is everything in construction, and our laser measurement equipment suppliers offer cutting-edge tools that allow us to accurately measure dimensions, ensuring precise installations and aligning with our commitment to quality.
2.2 Virtual Reality Software Providers
Virtual reality software has revolutionized the construction industry, enabling us to create immersive visualizations of projects before they are built. Through our partnership with leading software providers, we can offer clients the opportunity to explore their designs in a virtual environment, making informed decisions and adjustments.
3. Architectural Design Affiliates
Our architectural design affiliates collaborate closely with us to deliver innovative and functional designs that exceed client expectations. Their expertise in creating meticulous blueprints and engaging 3D renderings bring our projects to life before construction begins.
3.1 Structural Engineers
Structural engineers are vital in ensuring the integrity of our designs. Their knowledge and expertise help us create safe, durable structures that adhere to building codes and regulations. Through our partnership with structural engineers, we can confidently tackle projects of any scale or complexity.
3.2 Interior Designers
Interior designers are instrumental in transforming spaces into aesthetically pleasing and functional environments. Our partnerships with skilled interior designers allow us to deliver cohesive designs that integrate seamlessly with the overall architectural vision, enhancing the project's overall appeal.
Conclusion
At Precision Measure Granite, our affiliates, including the esteemed Baker Constructors, play an integral role in our commitment to excellence. Together, we leverage our collective expertise and resources to deliver exceptional results, ensuring that every project is completed to the highest standards. With an unwavering focus on quality, precision, and customer satisfaction, our collaborative efforts set us apart in the construction industry.