Meet the Team at Precision Measure Granite
Nov 11, 2019
Office Workers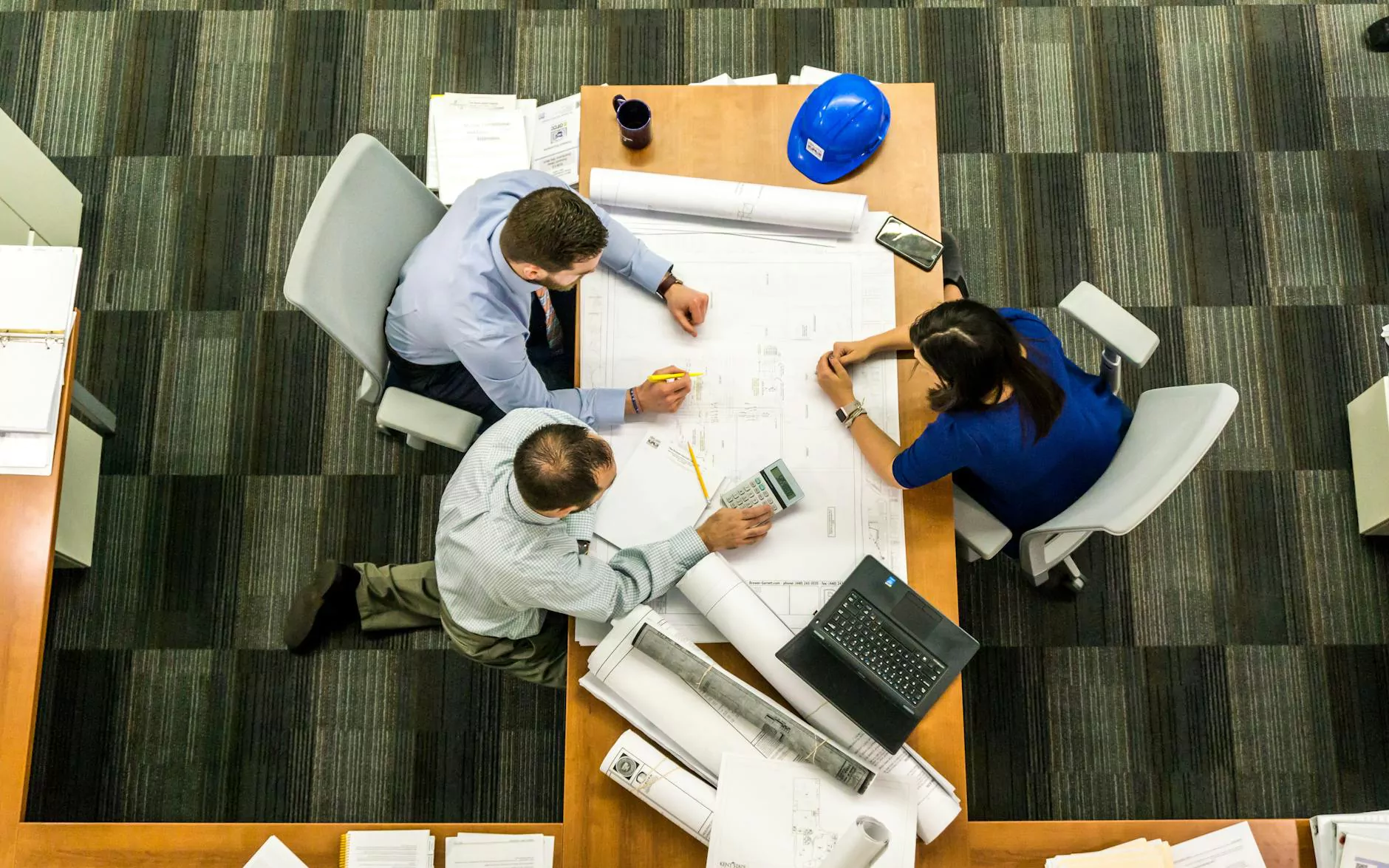 At Precision Measure Granite, we are proud to introduce our skilled and dedicated team members who strive to provide exceptional construction services to our valued clients. With a combined experience of over 30 years in the industry, our team is equipped with the knowledge, expertise, and passion for delivering high-end construction projects.
Experienced and Knowledgeable Professionals
Our team comprises highly experienced and knowledgeable professionals who are experts in their respective fields. From project managers to architects, engineers to skilled workers, each team member brings their unique skills, expertise, and talent to the table, ensuring that every project we undertake is executed with precision and attention to detail.
Project Managers
Our project managers are the driving force behind the successful completion of our construction projects. They oversee all aspects of the projects, from planning and scheduling to budgeting and quality control. With their strong leadership skills and extensive industry experience, our project managers ensure that every project is delivered on time, within budget, and to the highest standards of quality.
Architects and Designers
Our team of architects and designers are responsible for creating innovative and functional designs that meet our clients' unique requirements. With their meticulous attention to detail and creative vision, they transform ideas into reality, ensuring that every design is visually appealing, structurally sound, and optimized for maximum efficiency.
Engineers
Our team of engineers brings technical expertise and innovative solutions to the construction process. From structural engineers who ensure the integrity and safety of our projects to mechanical engineers who design efficient building systems, our engineers play a critical role in delivering projects that meet and exceed industry standards.
Skilled Workers
Behind every successful construction project are the skilled workers who bring the plans to life. Our team of skilled workers includes carpenters, masons, electricians, plumbers, and more. With their exceptional craftsmanship and attention to detail, they contribute to the flawless execution of our projects, ensuring that every element is of the highest quality.
A Commitment to Excellence
At Precision Measure Granite, our team is united by a shared commitment to excellence in every project we undertake. We understand that our clients trust us with their vision, and we strive to exceed their expectations at every step of the construction process. We believe that by assembling a team of dedicated professionals, we can offer superior construction services that set us apart from our competitors.
Contact Us Today
If you are looking for a construction company that values expertise, integrity, and outstanding customer service, look no further than Precision Measure Granite. Our team is ready to discuss your construction needs and provide you with tailored solutions that meet your requirements. Contact us today to get started on your next project.