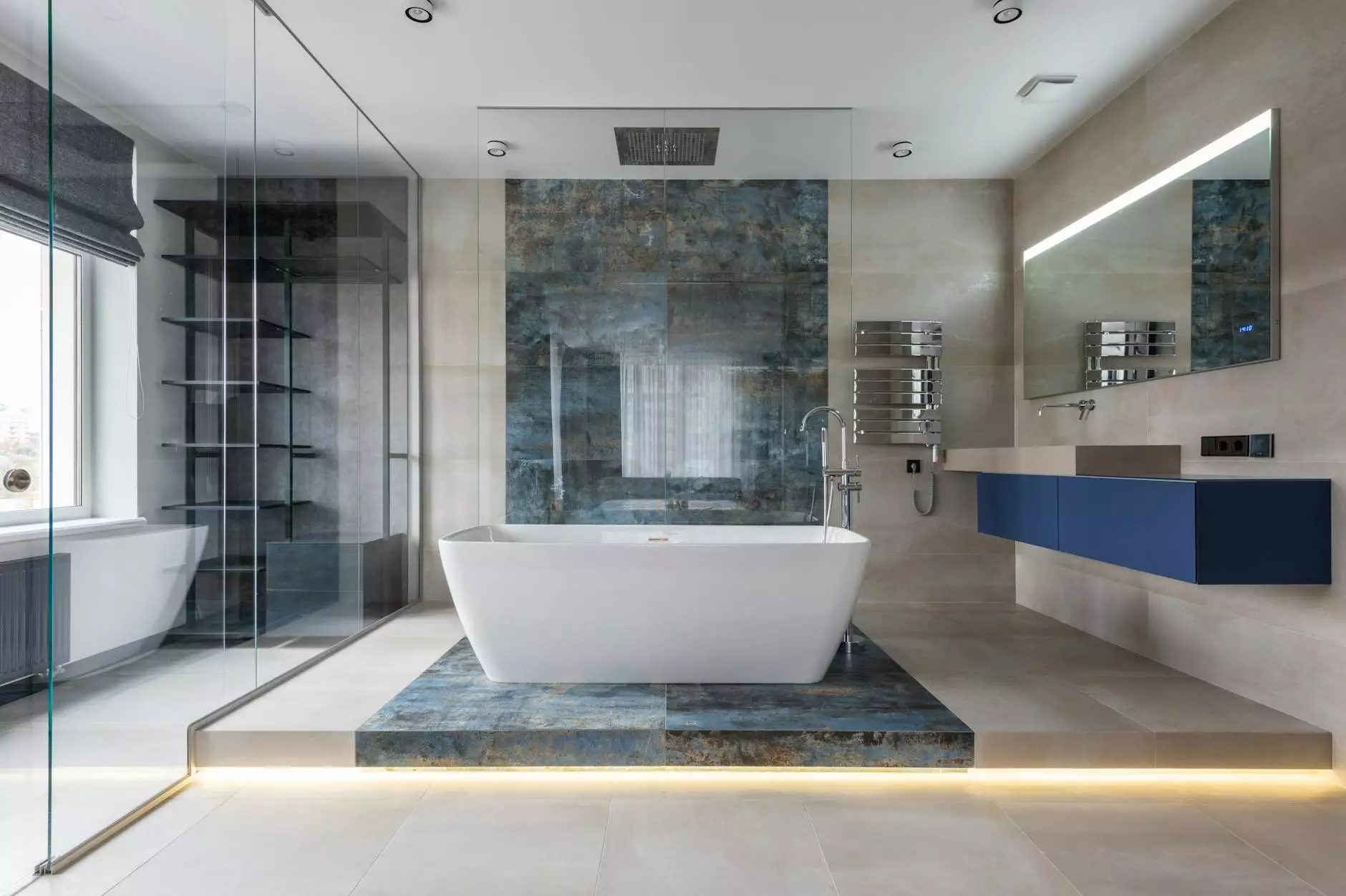 Welcome to Precision Measure Granite, your premier source for high-end shower and tub surrounds. With our custom-designed products, you can transform your bathroom into a luxurious and inviting space. Our extensive range of options ensures that you will find the perfect surround to complement your unique style and preferences.
Unparalleled Craftsmanship and Quality
At Precision Measure Granite, we pride ourselves on our commitment to excellence. Our skilled artisans meticulously craft each shower and tub surround to meet the highest standards of quality and durability. Using the finest materials, we create beautiful and long-lasting products that will exceed your expectations.
Endless Design Possibilities
With our shower and tub surrounds, you have the freedom to express your personal style and create a stunning focal point in your bathroom. Whether you prefer a sleek and modern look or a more traditional and timeless design, we have the perfect options for you.
Customizable Features
We understand that every customer has unique preferences and requirements. That's why our shower and tub surrounds are fully customizable. From choosing the color, texture, and finish to selecting additional features such as built-in shelves or soap dishes, you have complete control over the design process. Our team of experts will work closely with you to bring your vision to life.
Wide Range of Materials
At Precision Measure Granite, we offer a wide range of premium materials for our shower and tub surrounds. Whether you prefer the elegance of natural stone, the versatility of engineered quartz, or the durability of solid surface, we have the perfect options to suit your needs. Each material is carefully selected for its superior quality, longevity, and aesthetic appeal.
Exceptional Durability and Easy Maintenance
Our shower and tub surrounds are not only visually stunning but also built to last. The materials we use are resistant to stains, scratches, and water damage, ensuring that your investment will maintain its beauty for years to come. Additionally, our surrounds are designed for easy maintenance, making cleaning a breeze.
Why Choose Precision Measure Granite?
When it comes to selecting a supplier for your shower and tub surrounds, Precision Measure Granite stands above the rest. Here are some reasons why we are the preferred choice of homeowners and designers:
Unrivaled Expertise: With years of experience in the industry, our team possesses the knowledge and skills required to deliver exceptional results.
Attention to Detail: We understand that the smallest details can make a significant difference. That's why we pay close attention to every aspect of the design and manufacturing process.
Superior Customer Service: Your satisfaction is our top priority. Our friendly and knowledgeable staff will guide you through every step, ensuring a seamless experience from start to finish.
Competitive Pricing: We believe that everyone deserves access to high-quality products at affordable prices. That's why we offer competitive pricing without compromising on quality.
Timely Delivery: We understand that time is of the essence. Our efficient production process ensures that your shower and tub surround will be delivered within the agreed-upon timeframe.
Transform Your Bathroom Today
Ready to elevate your bathroom to the next level? Contact Precision Measure Granite today to explore our wide selection of shower and tub surrounds. Our team of experts will assist you in finding the perfect solution that combines elegance, functionality, and durability. With our unparalleled craftsmanship and attention to detail, you can trust us to bring your vision to life.