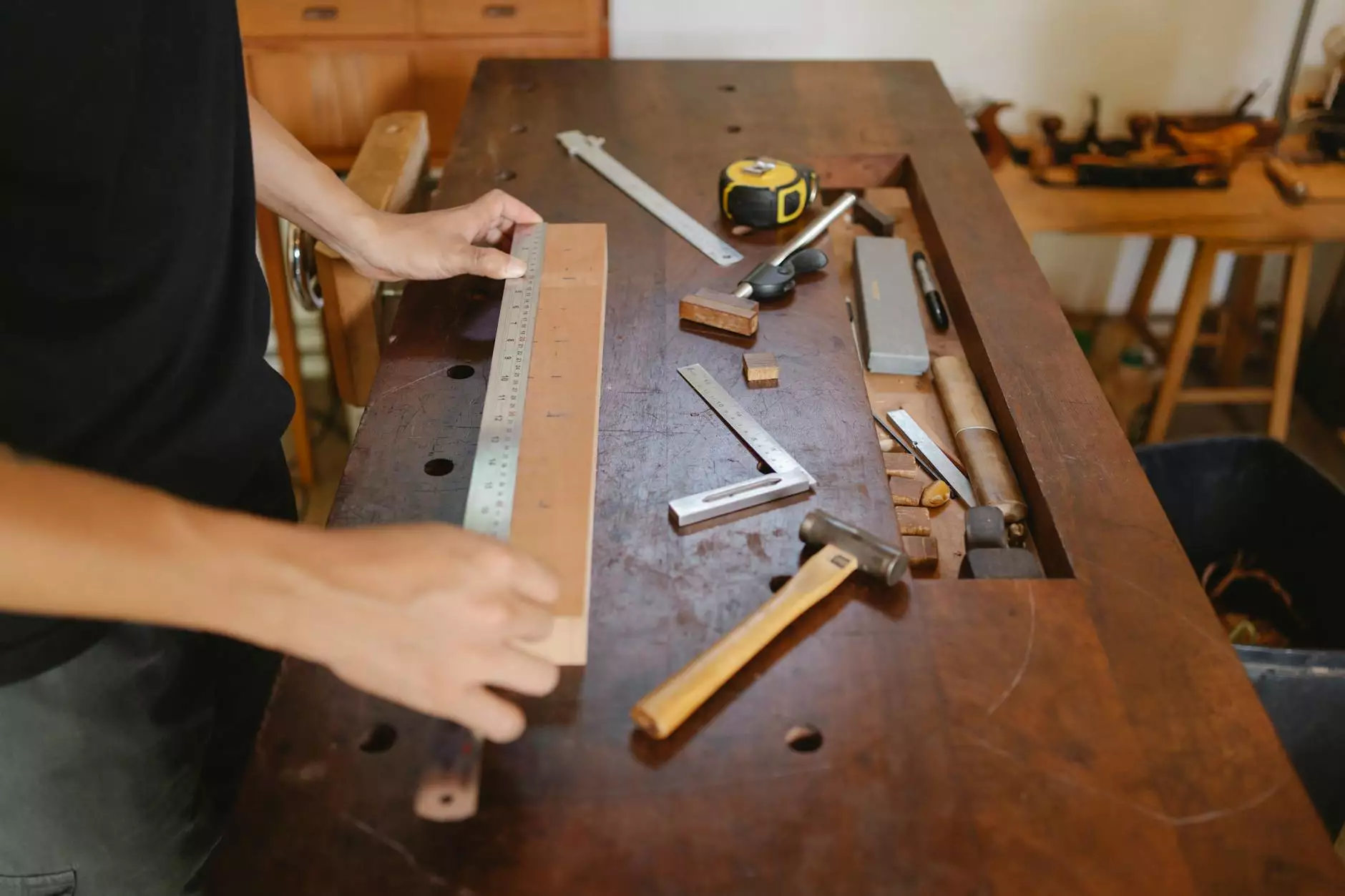 Welcome to Precision Measure Granite, where we provide expert insights on various aspects of construction, including the pros and cons of different building materials. In this article, we will discuss metal and wood studs, two commonly used materials in construction projects, and help you understand their advantages and disadvantages.
1. Metal Studs
Metal studs, also known as steel studs, have gained popularity in recent years due to their durability and cost-effectiveness. These studs are typically made of galvanized steel and offer several benefits:
1.1 Strength and Stability
One of the major advantages of metal studs is their strength. They are capable of supporting heavier loads compared to wood studs, making them ideal for large-scale construction projects. Metal studs offer superior stability, reducing the risk of warping or bowing over time.
1.2 Fire Resistance
When it comes to fire safety, metal studs have a clear advantage. Steel is non-combustible, meaning it does not contribute to the spread of flames during a fire. This fire resistance is crucial for buildings, especially in high-risk areas or environments where fire safety is a top concern.
1.3 Resistance to Pests and Mold
Metal studs are immune to pests such as termites and rodents, which can cause significant damage to wood studs. Additionally, steel does not promote the growth of mold or fungi, ensuring a healthier indoor environment.
1.4 Consistency and Straightness
Metal studs are manufactured with precise measurements and consistent dimensions, resulting in straighter walls. Unlike wood, steel does not shrink or warp with changes in humidity, guaranteeing a more accurate and level surface for finishing materials.
2. Wood Studs
Wood studs, traditionally used in construction, continue to be a popular choice due to their affordability and ease of installation. Let's explore the advantages and disadvantages of wood studs:
2.1 Cost-Effective
Wood studs are generally cheaper compared to metal studs. They are readily available, making them a cost-effective option for budget-conscious projects. Additionally, wood framing requires simpler tools and techniques, reducing labor costs.
2.2 Insulation Benefits
Wood has natural insulating properties, providing better thermal resistance than metal. This insulation can help reduce energy consumption and utility expenses, making wood studs an attractive option for energy-efficient buildings.
2.3 Easy Modifications
If you need to make modifications or additions to your walls, wood studs offer greater flexibility. They can be easily cut, drilled, or modified on-site without specialized tools, allowing for quick adjustments during the construction process.
2.4 Environmental Considerations
Wood is a renewable resource, making it an environmentally friendly choice. It is biodegradable and has a lower carbon footprint compared to steel production. Opting for sustainably sourced wood studs promotes responsible forestry practices.
3. Making the Right Choice
While both metal and wood studs have their advantages, the choice ultimately depends on your specific project requirements. Consider factors such as budget, structural needs, fire safety regulations, environmental considerations, and insulation requirements.
At Precision Measure Granite, we understand the importance of making informed decisions in construction. Our team of experts can help you determine the best studs for your project, considering all the necessary factors. Contact us today to discuss your construction needs.
Conclusion
In conclusion, metal and wood studs each have their own set of advantages and disadvantages. Metal studs offer strength, fire resistance, pest resistance, and straightness, while wood studs are cost-effective, provide insulation benefits, allow for easy modifications, and have environmental considerations.
By carefully weighing the pros and cons of each option, you can make an informed decision that aligns with your project goals. Trust Precision Measure Granite to provide you with expert guidance and support throughout the construction process. Your satisfaction is our priority.